Cosmetic Dentistry in Bridgeport and Fairfield, CT
Our smiles are as unique as our fingerprints, so it's no surprise that they are often the first feature someone notices. After all, who can forget a white, healthy-looking smile? Of course, there are so many issues that can affect the overall appearance of your smile. Even though your smile may be healthy it may not look like it at first glance. Fortunately, cosmetic dentistry has grown so much over the decades, allowing Dr. Frank Romano here at Romano Dental serving Bridgeport and Fairfield, CT to offer everything from minor tweaks to full makeovers.
Through the latest techniques and technologies available, we can treat teeth that suffer from:
Discolorations and stains
Chips and cracks
Unevenness
Misshapen or worn teeth
Crowding
Crookedness
What Cosmetic Dentistry Can Do for You
Through cosmetic dentistry we can do everything from reshaping teeth to closing gaps between teeth to altering the shape of your gums. While subtler changes to your smile may easily be completed with options like dental bonding, tooth reshaping and contouring, or in-office teeth whitening, remember that cosmetic dentistry can also tackle more challenging issues.
Cosmetic Services Offered At Our Bridgeport Office
The team at Romano Dental offers a wide range of cosmetic dental services at our office in Bridgeport, CT. Services include:
Cosmetic Restorations
While many people consider ways to change the shape, color or size of their teeth, those with gum recession due to gum disease or other problems may be looking for ways to recontour gums. In the past, gum grafting was the surgery of choice; however, this often results in an extensive recovery time, and sometimes more than one procedure is required to treat the issue. However, pinhole rejuvenation is a great and less invasive way to treat receding gums without the long recovery time.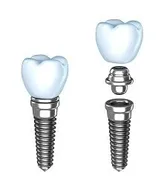 In fact, pinhole rejuvenation doesn't require stitches, scalpels or any downtime after treatment. And pinhole surgical treatment only takes a couple minutes per tooth. It's called pinhole surgery because a pinhole-sized space is all that is needed for special tools to move gums. Instead of stitches, collagen strips are placed over these areas to keep gums in place as they heal. You'll achieve the desired results right away and these pinholes will close in 24 hours.
Another popular cosmetic surgery is dental implants, which can be used to replace one or even all of your missing teeth. This cosmetic and restorative treatment is a great option for those with otherwise healthy smiles who want to replace missing teeth for the long term. This cosmetic treatment requires surgery in order to place the implant into the jawbone, where it will naturally fuse together with bone over the course of a couple months. Implants boast more reliability, resilience and longevity than other options like dentures or bridges.

To find out more about our extensive cosmetic dentistry services, call Romano Dental at our Bridgeport, CT dental office at (203) 372-0881 to schedule your consultation. Also serving Fairfield, CT.